A new phishing scam targeting Chase bank customers has been discovered that not only asks you for your personal information, but also requests that you upload a selfie of yourself holding your ID or driver license.
Phishing scams have become so common that they tend to become a blur. That is until one does something a bit different and makes it stand out from the pack.
Such is the case with a new Chase bank phishing site discovered by MalwareHunterTeam that starts out like all the rest, but then rolls out a extra trick at the end.
Like most phishing sites, when you get the scam's landing page you will be greeted by a convincing looking login form to access your Chase online account.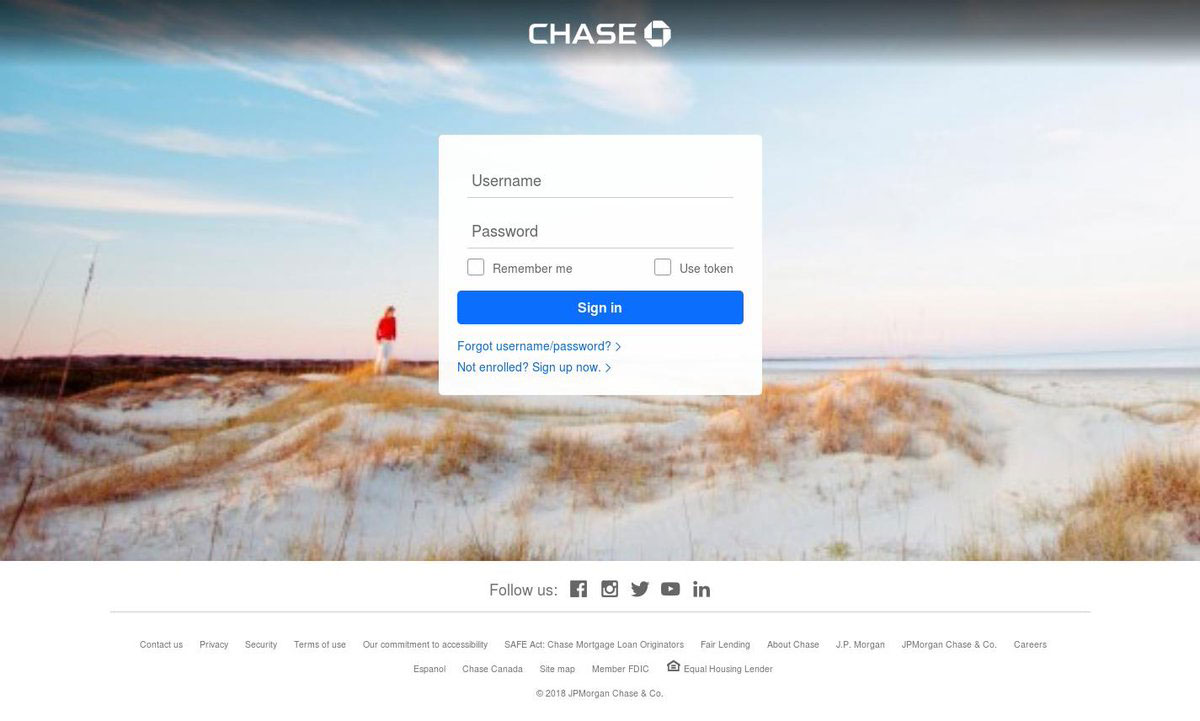 When you attempt to login, though, there is of course something wrong with your information and you need to verify your identity.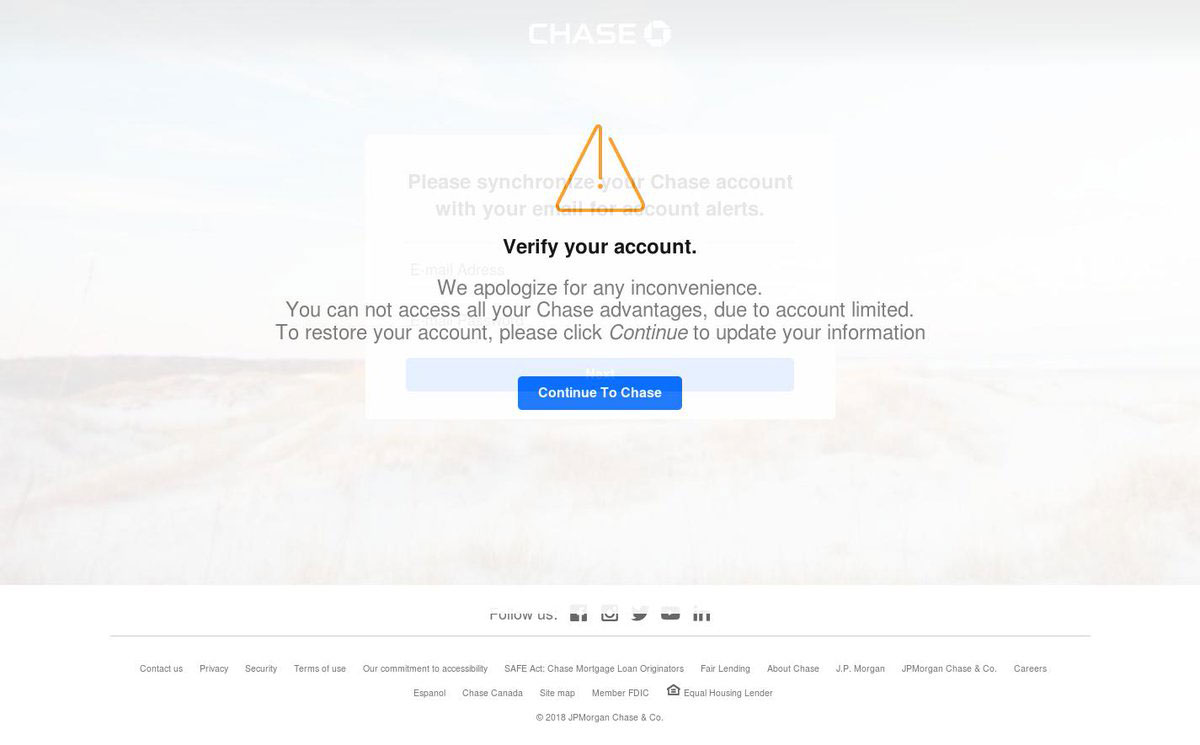 In a series of pages, the phishing site will now load attractive and well designed forms that attempt to gather any bit of information that can be used to not only access your Chase accounts, but to also steal your identity.
After the site has sucked you dry of all your personal information, they drive the final nail in the coffin by asking you to confirm your ID by uploading a selfie of yourself with your ID card. They then ask you to upload a both sides of your driver license or ID card.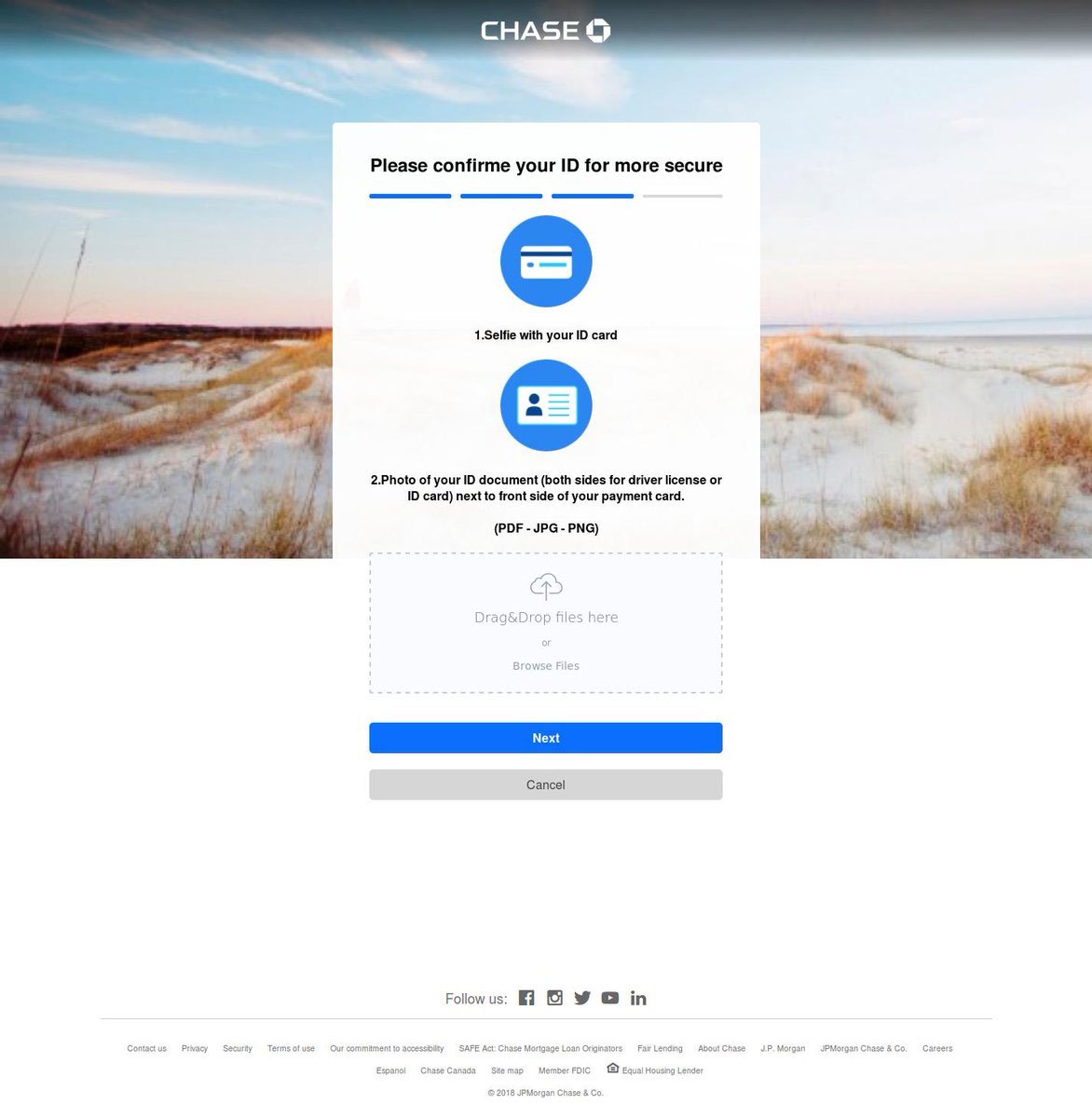 By asking for this additional information, the scammers will have a complete package of everything they would need to assume your identity online.
As you can see it always important to make sure that you closely examine the URL in a browser's address bar before you submit any sensitive or personal information to a site. For example, this phishing site was utilizing the URL chasexxxx.ddns.net, which should have been obvious to anyone that this is not a Chase address.
Financial, cryptocurrency and gambling sites
Asking a victim to upload a selfie while holding their ID card is not a common request on phishing sites.[..]
To read the original article:
https://www.bleepingcomputer.com/news/security/devious-chase-bank-phishing-scam-asks-for-selfies/